Fearing China, Southeast Asia Beefs Up Its Militaries
Topic starter
09/06/2022 4:27 pm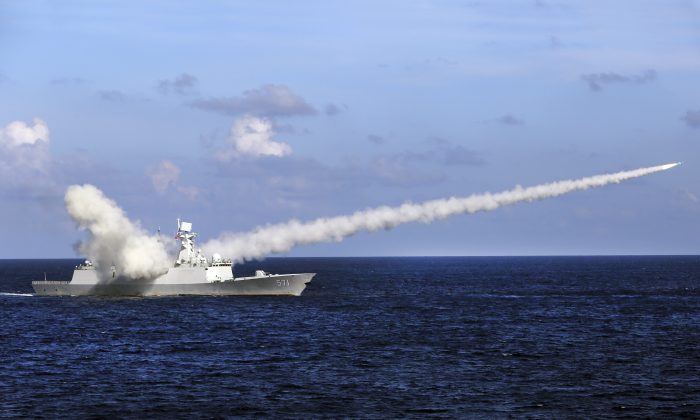 Fearing China, Southeast Asia Beefs Up Its Militaries
Commentary
The Chinese regime's increasingly aggressive and militarily-backed behavior has, unsurprisingly, sparked a backlash of counter-arming on the part of much of Southeast Asia.
China has increasingly used its growing military power to dominate the environs around the South China Sea. It has, for example, built up its naval forces on Hainan Island, deploying nuclear submarines, modern destroyers, and maritime attack aircraft.
Woody Island, one of China's largest possessions in the South China Sea, has undergone a dramatic military expansion in recent years, including a 2,700-meter runway that can accommodate most Chinese fighter jets, an improved harbor, and the deployment of long-range HQ-9B surface-to-air missiles (SAMs).
Additionally, Beijing has been engaged in a massive effort to construct—and subsequently militarize—a constellation of artificial islands in the Spratlys in the eastern South China Sea. This building program included the construction of runways on several of these islands and the emplacement of radar stations, anti-aircraft guns, SAMs, and anti-ship cruise missiles (ASCMs).
Increasing anxieties over Chinese expansionism, particularly in the South China Sea, have forced Southeast Asia to increasingly focus its defense efforts on external security problems, particularly the protection of territorial waters and exclusive economic zones (EEZs). This has led to a greater emphasis on naval and air forces for surveillance, power projection, endurance, and firepower.
Southeast Asian navies are experiencing growth in three broad areas. In the first place, many have acquired, or are in the process of acquiring, large surface combatants. In the past, most regional navies consisted mainly of coastal patrol boats and fast-attack craft geared primarily toward littoral combat.
Regional navies are acquiring larger and more capable platforms, providing opportunities for sustained and more potent operations beyond traditional littoral (or "brown-water") regions. In other words, regional navies are transitioning from being mainly oriented toward coastal defense in favor of more "green-water" operations.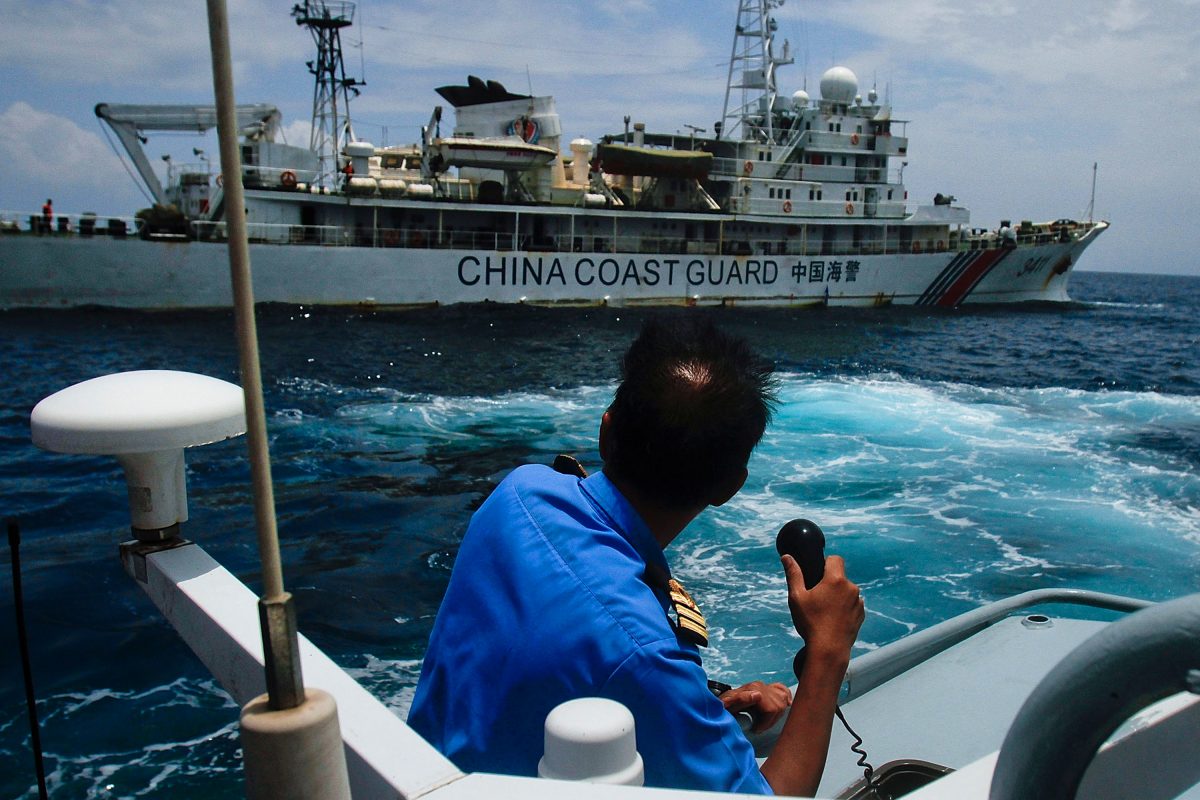 As a result, these navies are buying larger, multipurpose vessels—particularly frigates and corvettes—that can operate further from shore and for more extended periods. In addition, these ships are increasingly outfitted with more and varied offensive systems, including advanced anti-ship cruise missiles (ASCMs), air defense missiles, decoys, guns in stealthy cupolas, etc., as well as being equipped with more sophisticated electronics and sensors (such as radar and electro-optical systems, towed sonars, etc.), for improved surveillance, computer processing, target acquisition, and fire-control, and so on.
For example, as part of its ambitious "15 to 5" modernization program, the Royal Malaysian Navy (RMN) is acquiring six stealthy littoral combat ships outfitted with the modern naval strike missile ASCM. The RMN is also buying 18 Keris-class littoral mission ships (LMS), which are modularized for various missions, including mine warfare, hydrography, and surveillance.
For its part, the Indonesian Navy (TNI-AL) is engaged in a multi-year effort to create a minimum essential force (MEF), with the goal of becoming a "medium maritime power." The MEF envisions a combat strike force (CSF) comprising 56 frigates or corvettes, 26 fast-attack craft, and 66 patrol vessels. Currently, the TNI-AL has taken delivery of two Martadinata-class frigates, which are outfitted with Western combat systems, Exocet ASCMs, vertical-launch air-defense missiles, and a 76mm gun. In addition, the TNI-AL has acquired several new classes of corvettes, fast missile boats, and offshore patrol vessels (OPVs).
Singapore is acquiring 8 Independence-class littoral mission vessels (LMVs) and a new multi-role combat vessel (MRCV).
The Philippine Navy is in the process of accepting two Korean-built Jose Rizal class frigates, as well as planning on buying several corvettes and patrol craft from the United States, Italy, and Japan.
Vietnam has acquired six Gepard-class multirole frigates.
Thailand is negotiating with South Korea for multi-role frigates.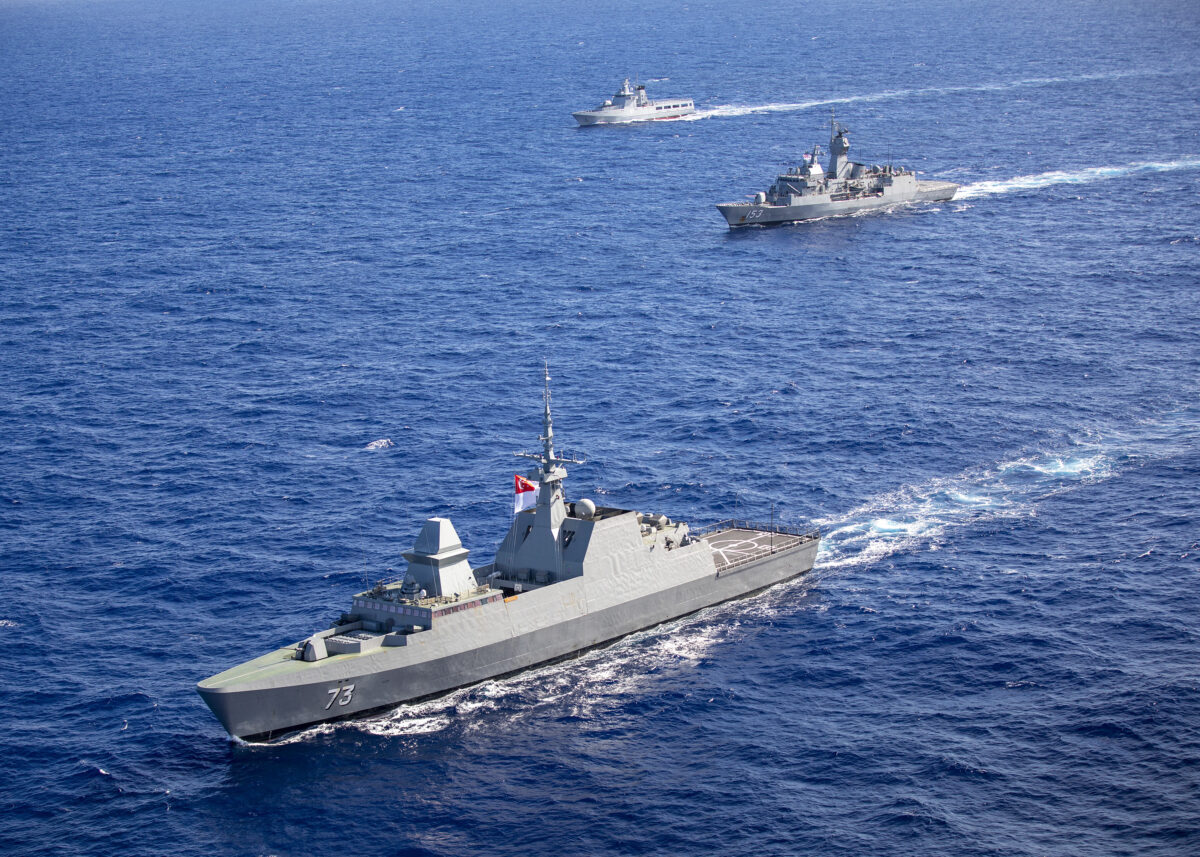 Secondly, there has been a major expansion in regional submarine fleets. Many Southeast Asian navies that did not possess a single submarine 15 or 20 years ago are now operating or acquiring quite impressive fleets of undersea vessels.
Singapore has bought several used but upgraded submarines from Sweden, including two that have been refitted with air-independent propulsion (AIP); in 2014, Singapore announced that it was buying two brand-new Type-218S boats from Germany equipped with fuel cells for AIP.
Malaysia has taken delivery of two Scorpène-class submarines from France, while Vietnam has bought six Kilo-class submarines from Russia. Indonesia has acquired three submarines from South Korea and plans to buy three more, while Thailand has ordered three Type S26T submarines from China.
By 2025, the number of modern submarines deployed by Southeast Asian navies will total at least 20 boats; by 2035, this number could rise to at least 25.
Finally, Southeast Asian navies are acquiring new ships for expeditionary warfare. Singapore has designed and built four Endurance-class amphibious operations ships; it also constructed one Endurance-class ship for the Thai Navy. Indonesia and the Philippines have both acquired Korean-designed Makassar-class amphibious ships.
Most Southeast Asian nations have also acquired modern "fourth-generation" or "fourth-generation-plus" combat aircraft. Singapore has bought U.S. F-15s and F-16s (and will soon buy the fifth-generation F-35 Joint Strike Fighter), while Malaysia, Indonesia, and Vietnam have acquired Russian-made Su-27s and Su-30s. These new fighters are equipped with advanced beyond-visual-range, active-radar-guided air-to-air missiles, such as the AMRAAM and Russian R-77; several local air forces are also acquiring modern air-to-ground precision-strike weapons.
Over the past few decades, many Southeast Asia militaries have added considerably to their combat capabilities. Many of these capabilities–such as submarines or anti-ship missiles, long-range air interdiction, or maritime strike—were previously lacking in these forces. These new proficiencies have greatly increased these militaries' abilities to project force far into the South China Sea.
Of course, no Southeast Asian military can compete one-on-one with China in terms of quantity and quality. Chances of a collective defense among these nations are also dim. However, individually these nations are taking a page from China's own strategy of "anti-access/area denial" (A2/AD)—that is, denying a militarily superior competitor from either entering a zone of conflict or else seriously impeding its freedom of action inside this zone. Preventing China from totally dominating the South China Sea can still have a powerful deterrent effect on Beijing.