Republicans Eye Chance for Historic Win in Deep-Blue Texas District
Topic starter
09/06/2022 4:03 pm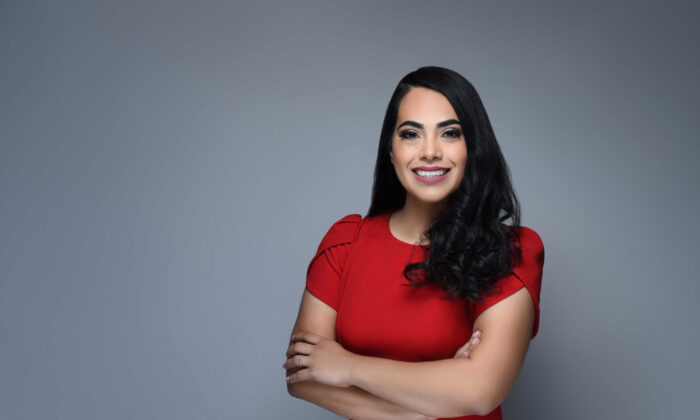 Republicans Eye Chance for Historic Win in Deep-Blue Texas District
Texas Congressional District 34 up for grabs in highly contested special election
Rio Grande Valley Republican Mayra Flores believes she's poised to flip deep-blue Texas Congressional District 34 red in a special election for a U.S. House of Representatives seat on June 14.
"I'm going to win South Texas. We're going to win Cameron County," Flores, of Harlingen, told The Epoch Times. If she's successful, it will represent a seismic political shift in deep-blue South Texas.
"Our values align with the Republican Party," she told The Epoch Times, pointing to her strong beliefs in God, family, and America. "The Democratic Party has taken us for granted for so many years."
This spring, District 34 was vacated by Rep. Filemon Vela (D-Texas) when he resigned to work for Akin Gump, a Washington law and lobbying firm. Texas Gov. Greg Abbott, a Republican, called for a special election to fill the vacancy left by Vela.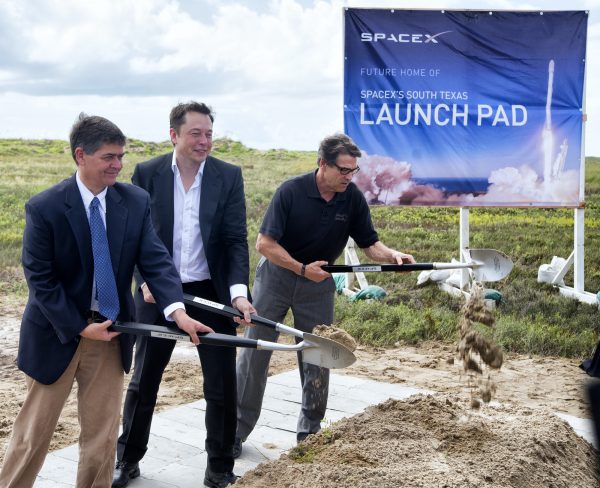 Flores—a respiratory care practitioner and a Hidalgo County GOP chair—is considered the Republican front-runner. Abbott and Texas GOP Chairman Matt Rinaldi have endorsed Flores as the Republican nominee for the full term in the 34th District race as well.
Dan Sanchez, an attorney and former Cameron County commissioner from Harlingen, is considered the Democratic front-runner, receiving the endorsement of Vela and Rep. Vicente Gonzalez (D-Texas)—the Democratic nominee for the full term in the 34th District.
Republican Juana Cantú-Cabrera, of South Padre Island, and Democrat Rene Coronado, of Harlingen, are the remaining candidates running in the special election. To win, one of the four candidates has to receive more than 50 percent of the vote to avoid a runoff in mid-August.
The winner will finish Vela's term ending in January 2023. A general election for the newly redrawn Congressional district, which is much more favorable for a Democratic win, will be held this fall.
Even if Flores wins the seat temporarily, she faces a tough race against Gonzalez, a moderate Blue Dog Democrat, who opted out of running for the special election.
Gonzalez is switching districts because the Republican-dominated Texas Legislature redrew the South Texas voter map, moving his McAllen home from District 15 into District 34.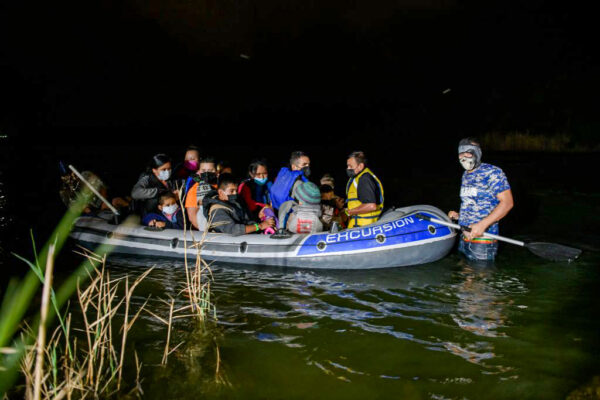 Meanwhile, Republicans have been pumping money into the Flores campaign in light of favorable early polling conducted by Ragnar Research Partners for her campaign and the National Republican Congressional Committee.
The poll showed that voters favored Flores by 24 percent to Sanchez's 19 percent. However, 41 percent of voters polled were undecided. The margin of error was 4.9 percentage points, with a sample size of 400 likely voters.
The same survey showed a generic Republican beating a generic Democrat, 45 percent to 42 percent.
Flores believes she has widened her early lead in the poll by working nonstop, while supporters have knocked on thousands of doors on her behalf.
According to Federal Election Commission data, her campaign has spent nearly $1 million, while Sanchez spent about $42,000.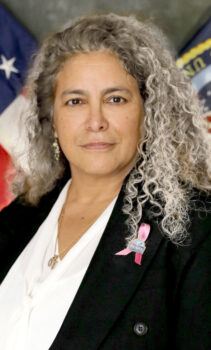 Ragnar polling data showed that the top two issues for district voters are the economy and border security—which agrees with what Flores said she's hearing on the ground from voters.
Flores, a legal immigrant from Mexico whose husband is a border patrol agent, feels there's a better way to handle the illegal immigration crisis.
"It's really inhumane—kids being abandoned in the middle of nowhere," she said, adding that the crisis has led to an increase in child trafficking.
"My opponent is focused on poverty," she said of Sanchez, adding that Democrats have produced skyrocketing gasoline and grocery prices that make it hard for Latino families to make ends meet.
"I'm focused on prosperity—people before politics. My life is with God, my family, and community."
Flores said she also wants to strengthen school security in light of the Uvalde shooting—an issue that has hit home with moms like her across the state.
"The way Washington rushed billions of dollars to Ukraine—I'd like to see billions go to schools," she said.
Sanchez, who labels himself a conservative Democrat, didn't return phone calls or emails requesting comment. His campaign manager, Colin Steele, told The Epoch Times he wouldn't be made available to comment.
Republican challenger Juana Cantú-Cabrera, a nurse practitioner who still has Trump stickers on her truck, told The Epoch Times she decided to run for office after seeing a decline in American freedoms and a rise in socialist ideas, such as critical race theory.
However, bread-and-butter issues dominate the minds of South Texans, she said.
Being in the health field has opened her eyes to the hardship many people face under President Joe Biden's economy, with soaring energy costs leaving people struggling to pay for essentials such as medication.
Cantú-Cabrera said the border is an issue because the people crossing illegally are no longer coming in from just Mexico—but from around the world.
"Biden is creating chaos. It's like he wants to divide our country," she said.
Cantú-Cabrera acknowledged she's an underdog against Flores. However, she has no intention of supporting a Flores win in the general election because she thinks Flores relies on identity politics.
Coronado, who retired from the military and is running as a moderate Democrat, told The Epoch Times he wants to serve the people of South Texas even if it's only for a few months. His main issues for running are to "return power to the people and land to the people" and make cryptocurrency legal tender.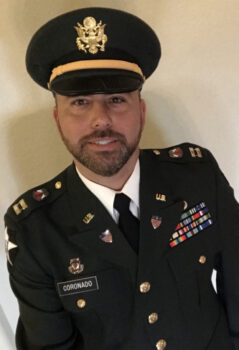 Coronado said oil prices and controlling inflation would be a key goal if elected, adding that he would focus on lowering oil prices by unleashing American oil.
"I do agree with Elon Musk that we need to drill now," Coronado said, adding that while the goal may be to increase renewable energy, the country isn't there yet.
Coronado, who agrees that many Hispanics in South Texas hold conservative values, doesn't think political parties should stand in the way of common sense decisions from those on Capitol Hill.
"We need to work together to make America great again. I know Trump says America first. I say people first," he said.
Coronado, who said he seriously weighed whether to run as a Democrat or Republican, thinks Flores may be the key to a Republican victory.
"If there's going to be a Republican who is going to flip the district, it's going to be because of her efforts," he said.