America's Curious History of Jailhouse Political Campaigns
Topic starter
26/05/2022 3:07 pm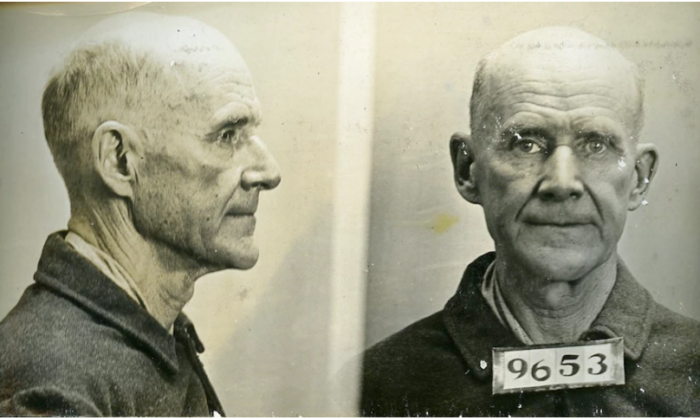 America's Curious History of Jailhouse Political Campaigns
Can a candidate run for office in America while incarcerated? For the most part, yes. In fact, while it is rare, the Unites Sates has a curious history of jailhouse political campaigns, some of which were successful.
Article One of the U.S. Constitution requires that members of the House and Senate fulfill three requirements:
All members of the House must be at least 25 years old, and members of the Senate must be at least 30 years old.
Members of the House must have been a U.S. citizen for at least seven years, and members of the Senate must have been a U.S. citizen for at least nine years.
They have to be an "inhabitant" of the state "when elected."
According to a report by the Congressional Research Service, committing a crime cannot constitutionally disqualify someone from serving in Congress. And the state has no say in determining whether or not someone is qualified to serve in the House or Senate. In a report updated in 2002, the CRS said the following:
Since a State does not have the authority to add qualifications for federal offices, the fact of conviction, even for a felony offense, could not be used to keep a candidate off of the ballot under State law either as a direct disqualification of convicted felons from holding or being a candidate for office, or as a disqualification of one who is no longer a "qualified elector" in the State. Once a person meets the three constitutional qualifications of age, citizenship and inhabitancy in the State when elected, that person, if duly elected, is constitutionally "qualified" to serve in Congress, even if a convicted felon.
As reported May 24 by The Epoch Times, Jan. 6 prisoner Jeremy Brown, 47, is running for the Florida House of Representatives. What makes his campaign unique to the Sunshine State is that he is conducting his campaign from a jail cell. Brown is currently being held in Pinellas County Jail on two misdemeanor charges—entering and remaining in a restricted building or grounds and disrupting the orderly conduct of government business—related to his presence at the U.S. Capitol in Washington on Jan. 6, 2021.
Brown, however, contends his arrest and subsequent imprisonment have more to do with his exposure of the FBI's efforts to recruit him as a spy than anything they say he did on Jan. 6.
Brown is a member of the Oath Keepers. According the their website, the Oath Keepers "is a non-partisan association of current and formerly serving military, police, and first responders who pledge to fulfill the oath all military and police take to 'defend the Constitution against all enemies, foreign and domestic.'"
As revealed in an exclusive April 13 report by The Epoch Times, Brown exposed in a four-page letter to the American people that agents from the FBI's Joint Terrorism Task Force (JTTF) had tried to recruit him as a confidential informant on Dec. 9, 2020. They allegedly wanted to gauge his "willingness to infiltrate law-abiding citizen groups that had no criminal history and certainly were not designated 'terrorist groups,'" Brown said. Brown even made an audio recording of the encounter, which was shared on multiple social media platforms and still survives, despite government efforts to scrub it from the internet.
The Florida Constitution requires state representatives to be at least 21 years old. They must reside in the district where they're elected and must have lived in Florida for at least two years prior to the election.
But just as with the U.S. Constitution, the Florida Constitution has no law barring a candidate from running for the position of state representative while incarcerated or after having been convicted of a crime, including a felony.
The Epoch Times reached out to the Florida Department of State's Division of Elections seeking confirmation on whether Brown would be eligible to serve as a state representative if elected while incarcerated and if he could remain in that position, even if eventually convicted of his charges. As this has never happened in Florida before, the state officials said they're currently investigating in order to provide a proper legal response.
Not the First Time
Long before Bernie Sanders campaigned for president by railing against the evils of capitalism, Eugene V. Debs—who had already sought election as president of the United States five times—ran once again in 1920. This time it was from behind bars. Debs, who ran on the socialist ticket, had been imprisoned in the Atlanta Federal Penitentiary for speaking out against World War I and criticizing the government for arresting anti-was activists. Under the Sedition Act of 1918, crafted primarily by Attorney Genera A. Mitchell Palmer under President Woodrow Wilson, such language was considered treasonous. The Sedition Act, an amendment to the Espionage Act of 1917, which was also enacted under Wilson, sought to silence anyone who wrote or spoke out against the war or the government.
In January 2015, Joseph D. Morrissey, a former Democrat turned independent and longtime Virginia legislator in Virginia's 74th house district, won his bid for reelection to the state House of Delegates in a special election while serving a jail sentence for contributing to the delinquency of a minor.
Morrissey was accused of having sex with a 17-year-old receptionist who worked at his law firm and of possessing child pornography, allegedly a photo of the teenager. Morrissey and the receptionist insisted their relationship was platonic and that the girl's "spurned lesbian ex-lover" had hacked their cellphones and planted the incriminating text messages and nude photos to frame them. Facing pressure from Democrats, Morrissey eventually capitulated and resigned. In 2022, he was pardoned by outgoing Virginia Gov. Ralph Northam.
In June 2021, Joel Castón—convicted of killing a teen in a Washington parking lot in 1994—was the first person elected to the D.C. Advisory Neighborhood Commission while behind bars. The voters in ANC7F comprised mostly incarcerated people and had elected him ANC Commissioner the previous June.
In September 2018, Texas state Rep. Ron Reynolds—convicted in 2015 on misdemeanor charges for illegally soliciting clients for his personal injury practice and sentenced to a year in jail—turned himself in to authorities in Montgomery County to begin serving his year-long jail sentence. Because Texas state law does not force resignations for misdemeanor convictions, Reynolds did not resign his seat.
In May 2022, Andrew Wilhoite, a farmer from Boone County, Indiana, who was arrested in March and charged with the murder of his wife, advanced on the Republican ticket for a seat on the Clinton Township Board while in jail. According to local news reports, Wilhoite's wife, Elizabeth "Nikki" Wilhoite, had recently completed chemotherapy treatment for breast cancer when he hit her with a flower pot during a fight.
Matthew Lyon
While it is unique to Florida to have a candidate run for state office from jail, an individual did run for a United States congressional office while incarcerated—and won. In fact, the story of Matthew Lyon bears an uncanny resemblance to that of Jeremy Brown.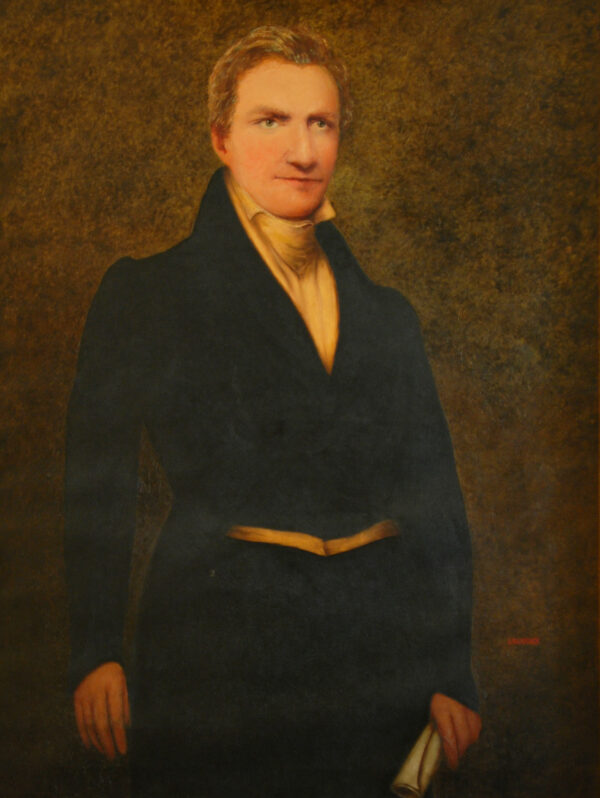 In 1797, Republican Matthew Lyon—who had served as a member of a militia known as the Green Mountain Boys during the American Revolutionary War—was elected as a member of the Fifth Congress to represent the state of Vermont. President John Adams was a member of the Federalist Party, which controlled both houses of Congress at the time and favored a monarchial-style government with restrictions on speech and in the press. The opposition party, the Democratic-Republicans, preferred powers to be given to individual states. In June and July 1798, amid widespread fear that war with France was imminent, the Federalist majority in Congress passed four new laws, collectively known as the Alien and Sedition Acts.
These controversial four laws restricted the activities of foreigners residing in the United States and placed restrictions on the Constitutional rights of freedom of speech and of the press, taking particular aim at anyone who spoke out against Adams or the Federalist-controlled government.
On July 14, 1798, Adams signed the Sedition Act into law. On October 12, 1798, Adams had Lyon arrested for publishing letters in a newspaper he founded in support of Thomas Jefferson that were critical of Adams and the Federalist-controlled government. Lyon won reelection while sitting in jail. He also survived a Federalist attempt to kick him out of the House. Curiously, the Sedition Act—for which Lyon was imprisoned for four months and fined $1,000—was set to expire on March 3, 1801, the last day of Adams' term in office. When Lyon was released from prison, he was welcomed as a hero and a martyr to free speech.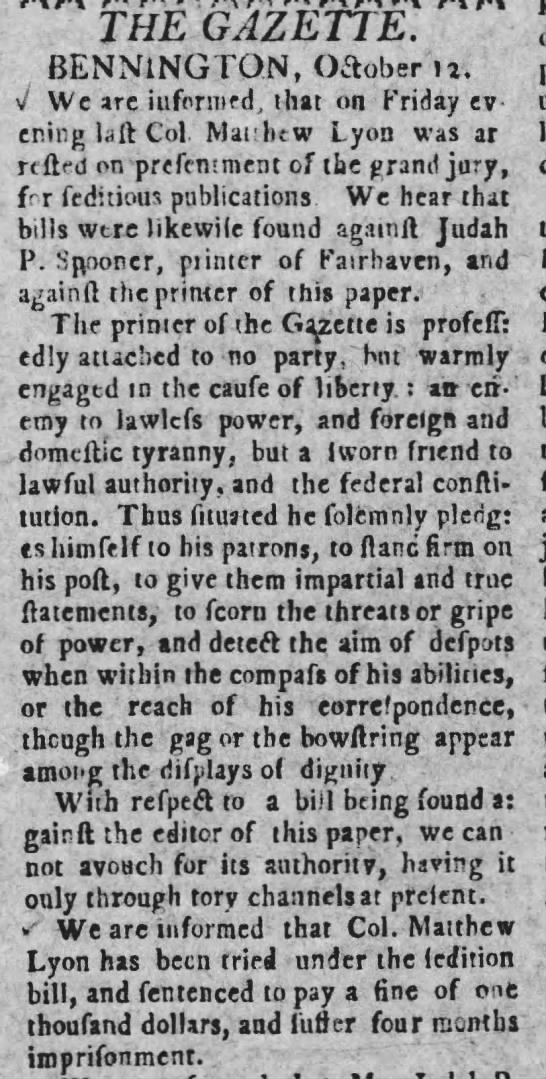 Between 1798 and 1801, at least 26 individuals were prosecuted under the Sedition Act. Many were editors of or contributors to newspapers that supported the Democratic-Republican Party. All of those arrested opposed Adams and the Federalist-controlled government.
Passage of the Alien and Sedition Acts is considered to be one of the biggest mistakes Adams ever made, and the reason why he was defeated in his reelection bid by Thomas Jefferson in 1800. Except for the Alien Enemies Act, all of the Alien and Sedition Acts were repealed or expired by 1802.