Secret Service Suspends 4 Officers Involved With Fake Agents
Law Enforcement Discussion
Topic starter
08/04/2022 3:35 pm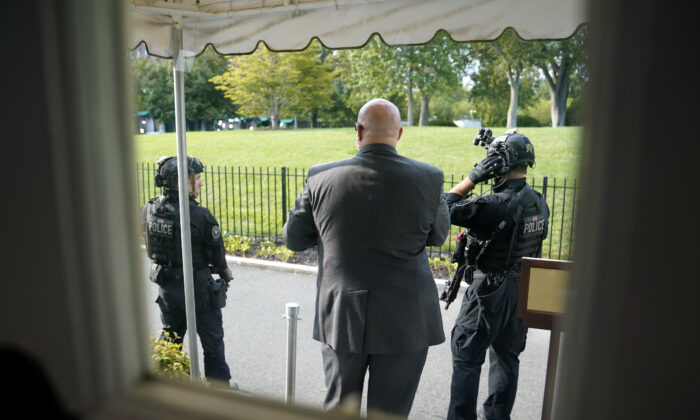 Secret Service Suspends 4 Officers Involved With Fake Agents
The secret service has suspended four agents connected to two men who were charged with posing as federal agents, officials said.
"As of April 4, 2022, as a result of this conduct, four members of the Secret Service were placed on administrative leave pending further investigation," court documents state.
The two men—Arian Taherzadeh, 40, and Haider Ali, 36—were taken into custody on April 7 and appeared in federal court on Thursday.
Prosecutors allege they had falsely claimed to work for the Department of Homeland Security and work on a special task force investigating gangs and violence connected to the Jan. 6 breach of the U.S. Capitol.
They allege the two impersonated law enforcement officers to integrate with actual federal agents and gave gifts worth thousands of dollars to agency personnel, including one assigned to protect President Joe Biden's wife, Jill Biden.
Specifically, prosecutors say that Taherzadeh provided secret service members and a DHS employee with, among other things, rent-free apartments worth over $40,000 a year—along with iPhones, surveillance systems, a drone, flat-screen television, a generator, gun case, and other policing tools, according to court documents.
He also offered those individuals use of what he said were "official government vehicles" and also offered a $2,000 assault rifle to the Secret Service agent who worked on the First Lady's protective team, prosecutors said.
Prosecutors further allege that at one point, the men recruited another person to work for them as an "employee of DHS" and "serve on their task force."
"As part of the 'recruitment process,' Taherzadeh and Ali required that the 'applicant' be shot with an Airsoft rifle to evaluate their pain tolerance and reaction," court documents state. "Subsequent to being shot, the applicant was informed that their hiring was in process. The applicant was also assigned to conduct research on an individual that provided support to the Department of Defense and intelligence community."
It is unclear what the motives were behind the scheme and prosecutors are still investigating the matter.
The Secret Service in a statement on Thursday confirmed that staff members involved in the case have been placed on administrative leave.
"The Secret Service has worked, and continues to work, with its law enforcement partners on this ongoing investigation," it said. "All personnel involved in this matter are on administrative leave and are restricted from accessing Secret Service facilities, equipment, and systems. "The Secret Service adheres to the highest levels of professional standards and conduct and will remain in active coordination with the Departments of Justice and Homeland Security."
Taherzadeh and Ali's scheme unraveled on March 14 when a U.S. Postal Inspector began investigating an alleged assault involving a mail carrier at an apartment building in Southeast Washington which police said appeared to be controlled by both the men.
The men identified themselves to the Postal Inspector as being part of a fake Homeland Security unit they called the U.S. Special Police Investigation Unit (USSP).
Prosecutors said the men had also set up heavy surveillance in the building and residents told investigators that said they believed the two men could access their cellphones at any time, and also had access to their personal information.
It was not immediately clear if Taherzadeh and Ali have attorneys.