DOJ Asks SCOTUS to Quickly Restore Ban on Guns in Domestic Violence Cases
Court Decision Discussion
Topic starter
22/03/2023 9:29 am
DOJ Asks SCOTUS to Quickly Restore Ban on Guns in Domestic Violence Cases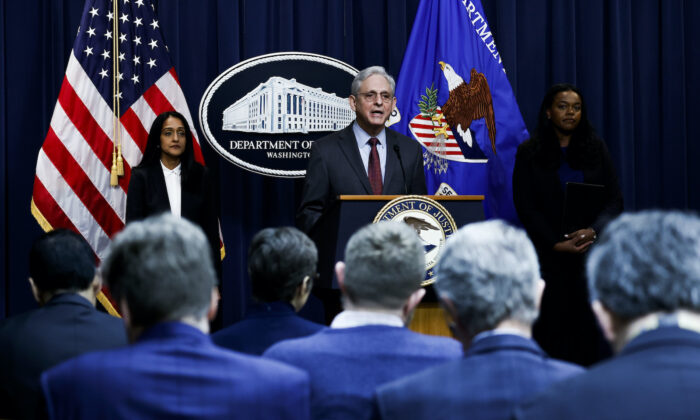 The Biden administration formally asked the Supreme Court to review an appeals court ruling that invalidated a federal law that bars people under domestic violence-related restraining orders from possessing firearms.
U.S. Solicitor General Elizabeth Prelogar filed the new petition (pdf) in United States v. Rahimi, court file 22-915, which was docketed by the Supreme Court on March 21.
Because the appeals court ruling has "significant disruptive consequences," Prelogar asked the Supreme Court to expedite consideration of the government's petition in the hope the court would "consider the petition before it recesses for the summer."
The appeals court "overlooked the strong historical evidence supporting the general principle that the government may disarm dangerous individuals," Prelogar wrote.
The request came after the U.S. Court of Appeals for the 5th Circuit in February struck down Section 922(g)(8) of Title 18 of the U.S. Code, a 1994 law that prohibits a person who is subject to a domestic restraining order from having a gun.
The 5th Circuit determined that the law had ceased to be constitutional in light of the Supreme Court's landmark June 2022 ruling in New York State Rifle and Pistol Association v. Bruen. That decision held that restrictions on guns must be deeply rooted in American history if they are to survive constitutional scrutiny.
The ban on the possession of firearms by someone under a domestic restraining order "is an outlier that our ancestors would never have accepted," the circuit court stated in its ruling.
The case involves Zackey Rahimi of Texas, who previously entered a guilty plea to violating the statute. Rahimi was involved in five shooting incidents after the restraining order was entered against him in February 2020. After the Bruen decision was handed down, Rahimi asked the courts to review his conviction given the change in Second Amendment jurisprudence.
The Epoch Times has reached out to Rahimi's attorneys at the Federal Public Defender's offices in Fort Worth and Lubbock, Texas, and to the U.S. Department of Justice for comment.
The Supreme Court directed Rahimi to respond to the new petition by April 20.
Courts across the country are now busy hearing challenges to gun laws as they attempt to bring their rulings into compliance with the principles laid down in Bruen. Some states like New York are resisting Bruen and have passed new gun restrictions that Second Amendment advocates are fighting in the courts.
U.S. Attorney General Merrick Garland denounced the 5th Circuit opinion when it was rendered.
"Nearly 30 years ago, Congress determined that a person who is subject to a court order that restrains him or her from threatening an intimate partner or child cannot lawfully possess a firearm," Garland said.
"Whether analyzed through the lens of Supreme Court precedent, or of the text, history, and tradition of the Second Amendment, that statute is constitutional," he said at the time.